As the world's largest provider of Intelligent Virtual Assistants, Next IT helps companies deliver the perfect online customer experience. Its Intelligent Virtual Assistants combine the intimacy of 1-to-1 service that customers love, with the speed and accuracy of automated self-service that scales cost-effectively.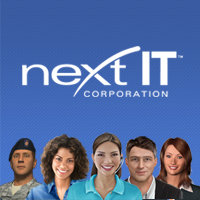 Some of the world's largest organizations rely on Next IT for conversational customer care that boosts satisfaction, loyalty and revenue including Aetna, Alaska Airlines, Continental Airlines and the U.S. Army.
Case Study
Ann Delivers for Aetna Members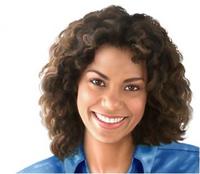 29% reduction in customer calls during fifth month
Answers over 20,000 questions per day
More than half of all people registering engage with Ann
Ann was the number one read article during the first half of 2010 on InsuranceTech.com
Customer Profile
Founded in 1853, Aetna is one of the nation's largest providers of health care benefits, serving 36.1 million members in all 50 states. Its network includes more than 5,200 hospitals, more than 543,000 primary care doctors and specialists and more than 966,000 health care professionals.
Customer Challenge
Aetna is a company of more than 36,000 employees, over 16% of which are in customer services roles. Aetna Navigator®, Aetna's secure member website, was generating a large number of routine questions from members registering or signing-in to the site. Although customers oftentimes experience difficulty with log-in or registration for secure sites due to password recall or other reasons, privacy and HIPAA regulations required Aetna to create a multiple-step authentication process. This was particularly challenging early in the year when many Aetna health plan members start to use their new benefits and visit the website to register for the first time. Those unable to register or having difficulty were picking up the phone for help, incurring call-center costs for Aetna—money that could be better spent delivering health services.
Additionally, Aetna wanted their members to have access to assistance after call center hours, including evenings, weekends and holidays.
In its mission statement, Aetna states that it is "dedicated to helping people achieve health and financial security by providing easy access to safe, cost-effective, high-quality health care, and protecting their finances against health-related risks." The company strives for all interactions to be accessible, simple and clear. It focuses on providing the right information at the right time to help people make better decisions.
Toward that end, Aetna's leadership wanted a way to cost-effectively help its members right where they were—on the web—without sacrificing quality of service or accuracy.
The ActiveAgent Solution
Aetna decided to execute its initial implementation of Next IT's Human Emulation Software, ActiveAgent, on the registration pages of their site, where it could provide the most immediate help to new members visiting the site for the first time. Ann, Aetna's Virtual Employee, debuted in early 2010 when many new members were first beginning to use their plans. Ann is available to members 24/7, making it easier to do business over the web. Members are able to type in their questions, using their own natural language, and get the information they need to continue registration. Results show that she's having an impact.
More than half of people registering on the website for the first time engage with Ann. And, because Ann does such a good job walking members through registration, Aetna reported that during the fifth month after implementation, they saw a 29% reduction in calls to their member-service technical help desk.
This extra level of efficient member service means that Aetna is seeing a reduction in operating expenses while still providing the exceptional service that members expect.
Positioning Statement
Next IT technology delivers a superior user experience, emulating the qualities and expertise of your best employees, to generate revenue and optimize efficiency, regardless of language or channel.
We deliver value to our clients by providing a user-friendly, human-like interaction that is consistent, scalable, and personalized.
Virtual Assistants by Next IT
Read more