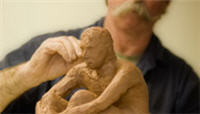 Did you ever search for an overview of chatbot/virtual agent developers? Most likely, it was very hard to find. Well, we are happy to announce that from now on, life will be easier!

Chatbots.org has identified 49 professional chatbot developers all over the world. Most of them develop automated chat systems for virtual agents in call centers, however many developers are also developing chatbots for entertainment, learning, or companionship. Below, you will find a summary of our initial results in alphabetical order.

This page is a snapshot of our database listing Nov 18th 2009, our dynamic directory of professional chatbot/ virtual developers is maintained continuously and contains hyperlinks to developers' websites.
Database snapshot
Alabot:
Alabot, now your business can talk, AI and NL, based in India and Kuala Lumpur
Artificial Solutions:
Artificial Solutions offers Customer Service Optimization (CSO) to reduce costs and improve the quality of customer service.
Astute solutions:
Online Customer Service Reduce costs & improve satisfaction
BitLibre:
Dutch Company specialised in Financial Customer Service Chatbots.
Botego:
Botégo creates the automation solutions of the Internet era.US Based. Alexandria, VA
—- this is a snapshot, an up-to-date version list with hyperlinks—-
BotGenes:
Specialized in Spanish content development written in AIML for NLP projects: virtual agents, chatbots, etc
ConvAgent:
Unique Conversational Agent technology: no loss of flexibility, reasoning, supportiveness of human interaction
Conversive:
US Based. Business Rule Automation with a human face. NL interfaces to business processes.
Creative Virtual:
UK, Lingubots automate - yet humanise - the internet, top customer service, increases sales - down costs
Daden:
Daden is a SL Gold Solution provider, virtual worlds developer and interactive chatbot specialist
Dialobot:
DIALOguing roBOT makes chatbots working on domain-specific content. Not trying to achieve AI but real utility.
Dialoog solutions:
Dialoog solutions provides enterprise-class chat robot that enhances usability, data accuracy and reduce costs
Dreams&Co:
Dreams&Co Websolutions: Virtual Assistants in Natural Language.
eCreation:
Dutch company specialised in Live Messenger integration
eGain:
Lifelike, conversational agent: an interactive, personal way for users to get answers and assistance. 24/7.US
Elzware:
Elzware Ltd makes websites and other digital data human friendly. We have been conceiving systems since 2002.
Existor:
UK based chatbot company setup by Loebner Prize winner Rollo Carpenter
Fido Intelligence:
Polish company optimizing Customer Service via NLP technology with AI algorithms (Chatbots, Email Processor).
Hylo:
A Dutch chatbot supplier for customer service centers with standard products
I.-A.Industrie:
I.-A.Industrie is a French company developing artificial intelligence based chatbot software
—- this is a snapshot, an up-to-date version list with hyperlinks—-
Inbenta:
Spanish Based company producing virtual assistants.

Incesoft:
Incesoft provides web robot technology and intelligent interactive information platform, develops chatbots.
Intellichat:
Intellichat: Our automated sales agents will convert your leaving visitors into paying customers!
IntelliResponse:
Our technology empowers customer-focused organizations to effectively address their customers' questions
Interprose:
Washington based InterProse, data integration since 1996, now specialized in accounts receivable and debt mgt
Live Presence:
Amsterdam based company specialised in automated chat solutions (the next generation of 'chatbots')
My-eService:
provider of enterprise self service solutions for service desks and customer support centers using BMC Software
MyCybertwin:
Australia based, also platform for consumers
Next IT:
US based NextIT, creating virtual experts providing intelligent customer experiences
Novamente:
Novamente virtual agents are powered by Artificial General Intelligence technology
Novomind:
German company in the field of intelligent virtual agent technology. Virtual assistants (bots,avatars,robots)
—- this is a snapshot, an up-to-date version list with hyperlinks—-
Oberon:
Oberon Interactive focuses on social media and interactive campaigns. We have our own MSN chatbot platform.
Petamem:
German company delivering advanced solutions in the field of NLP and natural language understanding.
Pixelwings:
Website and chatbot developing company from Austria
Semantia:
Sematia, a French developer creating intelligent solution for enterprises
Semantica Technologies:
E-Rep - an Electronic Agent for Call Center
SmartAction:
SmartAction Virtual Agents handle inbound and outbound calls. Hosted, turnkey and self-service IVR.
Stanusch:
Polish company engaged in research and development work on the artificial intelligence in business management.
Synthetix:
UK Based Synthetix provides cost-effective software for online customer service and brand marketing.
Talking Video:
Italian company, talking video, human virtual assistant online
The Selfservice Company:
The Selfservice Company is market leader in dialogue driven selfservice solutions
The Virtual Zone:
We create sophisticated interactive VAs that will engage, inform and delight you and your customers
—- this is a snapshot, an up-to-date version list with hyperlinks—-
Transversal:
Human touch Self-service with an animated character to enhance your brand and create intimate engagement.
Virtual Smart Agent:
Company of Dave Guindon, B.Eng., M.A.Sc. in Electrical Engineering, Software Developer/Webmaster, Online Market
Virtual spirits:
Virtual Spirits provides software and solutions for intelligent, automated Virtual Agents sicne 2006
Virtuoz:
virtual agents help resolve your customers' issues through personalized, intelligent, automated chat
Wingmate:
specialist in online conversion, retention & user experience optimisation through intelligent engagement
—- this is a snapshot, an up-to-date version list with hyperlinks—-

Zenith BPO:
Zenith BPO, US based company, uses the online chat agents to greet visitors and assist them through the site.
Active developers
Based on Chatbots.org directory listing, which is maintained by developers themselves, this is our current list of active developers:
Artificial Solutions(38)
The Selfservice Company(37)
Ecreation(25)
MSN(15)
Stanusch Technologies(14)
Synthetix(12)
Creative Virtual(12)
Virtuoz(10)
Fido Intelligence(9)
Oberon Interactive(8)
Daden(8)
Incesoft(6)
Microsoft(6)
Inbenta(4)
BotGenes(3)
Robotsin2008(5)
Talkingvideo(4)
Active developers are defined as companies which launched at least 3 chatbots in the past 18 months (and have entered these chatbots in Chatbots.org). This list is dynamic and an up-to-date version can be found in the left hand side bar of the home page of Chatbots.org.
Please note that Chatbots.org is not (yet) complete: some chatbot developers lag behind entering their implementations on Chatbots.org and others simply have not been identified yet (particularly in the US). However, our active developers list is a good indication of current activity of developers.
Furthermore, as said, this page is a snapshot of our database listing Nov 18th 2009, our dynamic directory of professional chatbot/virtual developers is maintained continuously and contains hyperlinks to developers' websites.
Next steps
Soon, we will introduce a 'developer selection tool' on the site that will allow potential clients of developers and potential employees to search for (and find) developers based on country, industry experience, and other relevant criteria.
Please do not hesitate to comment on this list, add companies by commenting in the form below or contact us for any additional questions.