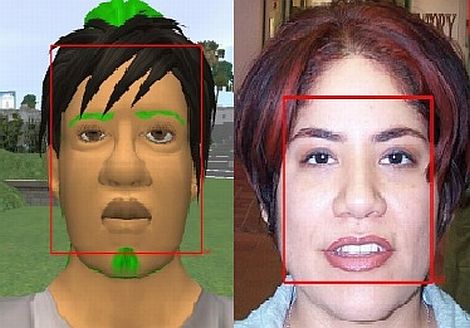 Dr. Roman V. Yampolski from University of Louisville claims that artificial conversational entities, shopping bots, and intelligent software applications became closer in their abilities and intelligence to human beings. Therefore arised the need to recognize and verify the identity of such entities just like it is necessary to authenticate the identity of people.

New, future oriented field of artimetrics, i.e. artificial biometrics, focuses on recognition, verification, and authentication of virtual agents, robots and other nonbiological entities. As a sub-field of cybersecurity, artimetrics is being developed in Cyber-Security Lab, which prides itself on being the world's first to conduct this kind of research.
In the paper Parameterized Generation of Avatar Face Dataset presented during 14th International Conference on Computer Games: AI, Animation, Mobile, Educational & Serious Games, dr. Yampolskiy explains that it is necessary to develop novel security systems for protection of virtual environments, similar to existing biometric recognition systems utilized to secure real world's infrastructure.
According to dr. Yampolskiy, artificial biometrics may contribute to securing interaction between humans and intelligent avatars. It would also be crucial in determining who has the authorship rights to the results of creative output produced by a chat bot. Using artimetrics, scientists in diverse research fields will be able to securely work with intelligent software agents, virtual assistants, and robots.