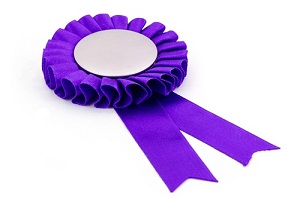 Artificial Solutions, the natural language interaction (NLI) specialist that enables users to have a meaningful, humanlike interaction with technology, announced today that it has been shortlisted for the Most Innovative Product of the Year in the FSTECH Awards. Run by Financial Sector Technology, one of the leading business titles for IT decision makers in the UK and EMEA financial services, FSTECH Awards recognizes excellence and innovation in information technology in the sector.
A key element to Artificial Solutions' entry is the implementation of Mia (My Interactive Adviser), the Co-operative Banking Group's internal that is already enabling staff to answer calls up to sixty-five percent faster. Built using Artificial Solutions' patented Natural Language Interaction (NLI) technology, Teneo, call centre staff can ask Mia questions using natural language, updating the information given as the call progresses.

Mia then dynamically reassesses the question to provide the right answer or to prompt the advisor to ask for further information where necessary. By using Mia in this way, call centre staff are kept up to date on new products, services and changes in policy, such as the introduction of new regulations from the Financial Services Authority (FSA) . In return, The Co-operative's customers benefit from faster query resolution, shorter waiting times and highly accurate, tailored information.

"With a record number of submissions, we're delighted to have made it through to the finalist round and look forward to the winner being announced later this year," says Andy Peart, CMO of Artificial Solutions. "Mia is a perfect example of how natural language can help organizations improve business processes and save costs. As the core single point of reference, Mia ensures advisors give a consistent, compliant response to customer queries. This reduces the need for staff to confer with team leaders over complex questions or refer to reference material. To date Mia has delivered typical time savings of 35 seconds on calls."

A new category for this year, Most Innovative Product of the Year, recognizes suppliers to the financial industry that have responded to market pressures with originality and creativity. Key requirements to the entry include the ability to demonstrate innovation, implementation and performance of the product.

The final decision will be made in February after each entry has been judged by an independent panel including Lloyds Banking Group's Wil Cunningham, Vendorcom's Paul Rodgers, Barclaycard's Neira Jones and Scott Thompson, Editor of FSTECH. The winners will be announced on 28th March 2012 at the Awards Gala Dinner held at the Lancaster London Hotel.
Related Chatbot:
Mia