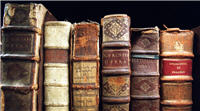 A new book gathering the most relevant research on Conversational Agents is going to be published by IGI next year. We invite you to contribute to this project, and make your work visible to a large community of people.

Chapter proposals of 2-3 pages are expected on or before December 16, 2009 explaining the mission and concerns of your chapter to me, Diana Perez.

Authors of accepted proposals will be notified by January 16, 2010. Full chapters (8,000-10,000 words) are expected to be submitted by April 16, 2010. Once the book is published in November 2010, authors may get a complimentary copy of the e-book and a discount for additional printed copies of the book.