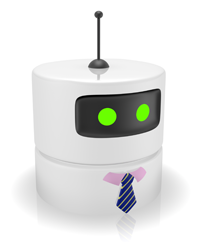 Creative Virtual is one of the world's leading suppliers of online natural language processing systems for self-help and customer services.

The technical team is growing to accommodate the accelerating global expansion and portfolio development in which it is currently engaged, and currently has vacancies for four technical positions.
As a small international team (UK, USA, India, and Australia), we need to be agile, collaborative and flexible. The technical services roles are client-facing in part (almost all of it remotely, but some travel may also be required).
You should be a self-motivated individual with good communication skills, the ability to handle rapidly-changing priorities with ease and to learn new skills quickly. Enthusiasm, versatility, flexibility and commitment as well as a good basic understanding of web technologies, databases, etc are essential.
Senior Development Technicians are responsible for helping the technical team deploy and support our conversational systems and integrate them with our clients' websites. There will also be opportunities to contribute to the development of new interfaces and modules around the core technologies.
Junior Technicians are responsible for creating and updating rich user interfaces, helping to ensure smooth integration of our conversational systems with our clients' websites. The position involves a combination of front and back-end work (approximately 70/30). Infrastructure support and development is also a key function of this role.
Both roles offer the opportunity to work with new and established technologies and with high-profile clients ranging from leading financial institutions to social networking sites.
A third position combines the role of junior (or senior) technician with responsibility for infrastructure management.
For further details of the company and the roles available, visit the Careers page on our website. Applicants are asked to supply examples of their work and must be located in the London, UK or Perth, Australia areas.