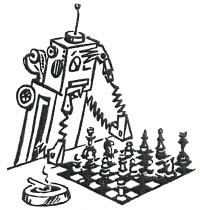 Intelligent Toys Ltd is the developer of the chatbot called Do-Much-More which won the 2009 Loebner Prize. Our chatbot software is very different from the plethora of AIML bots that have been developed in recent years and employs ideas which, so far as we know, are original. Please visit us at http://www.worldsbestchatbot.com to see some examples of our chatbot's conversations at the Loebner event.

We now plan to develop the chatbot further, making extensive enhancements to its capabilities and tailoring it to a particular persona that will be launched as a web avatar in late 2011 or early 2012. The enhanced chatbot will be the first such product to be launched by our subsidiary company which is being set up to capitalize on our chatbot's capabilities.

We are looking for an experienced programmer to join our small team. The software enhancements will all be specified by our in-house linguistics expert who has been responsible for creating the intelligence currently exhibited by the chatbot. For this reason it is not essential for applicants to have any previous experience of chatbot programming.
The successful candidate will be responsible for implementing the enhancements planned for this year, and for the continuing development and maintenance of our chatbot engine following its launch. An interest in human-computer conversation would be an advantage. Boundless enthusiasm and excellent programming skills are a must. In addition to an attractive salary the successful applicant will receive a generous options package in the new company.
We are based in the UK (London and the Midlands) but the successful candidate will be working from their own home or office and we will consider suitably qualified applicants from other West European countries.
The work is likely to commence during March or April.
Please contact me through my contact form and send me your CV.